Administrator
Staff member
My parents were around today and my dad told us a story he had heard on the radio about Rambo the fox and it's too good not to share.
Rambo is a particularly cunning fox who has evaded capture for years on a fenced off sanctuary in NSW. The area, Pilliga conservation reserve, has been fenced off in the hopes of re-introducing species that have long been threatened or wiped out from the area. It is a noble cause. Great effort has gone into catching Rambo, the last feral animal thought to be in the reserve; trackers, dogs, drones, cameras, bunches of super high tech equipment and even on heat female foxes. No joy.
Apparently Rambo turns up on camera every few months or so as though he is posing. Example: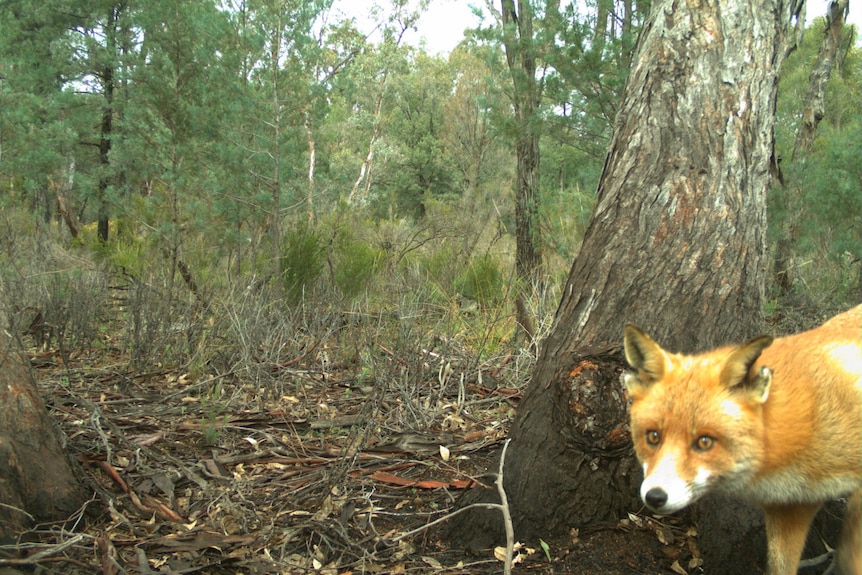 Anyway, in a recent attempt to vanquish Rambo using heat detecting shit and all sorts, the pursuers once again came up short. Upon returning to camp one evening, they found a big fox turd in the middle of their camp. Slap bang in the middle.
Efforts to catch Rambo continue.
https://www.smh.com.au/national/bai...fox-that-won-t-be-caught-20220427-p5agm1.html