Al Sissi has been obstructing and confounding the investigation of Giulio Regeni's murder by Egyptian military officers.
Egyptian security officials kidnapped and tortured Giulio Regeni and then murdered him and dumped his body in the streets.
The Egyptian despot Al Sissi is murdering and disappearing thousands of people in Egypt every year and the West says nothing.
The Australian government is complicit in its silence.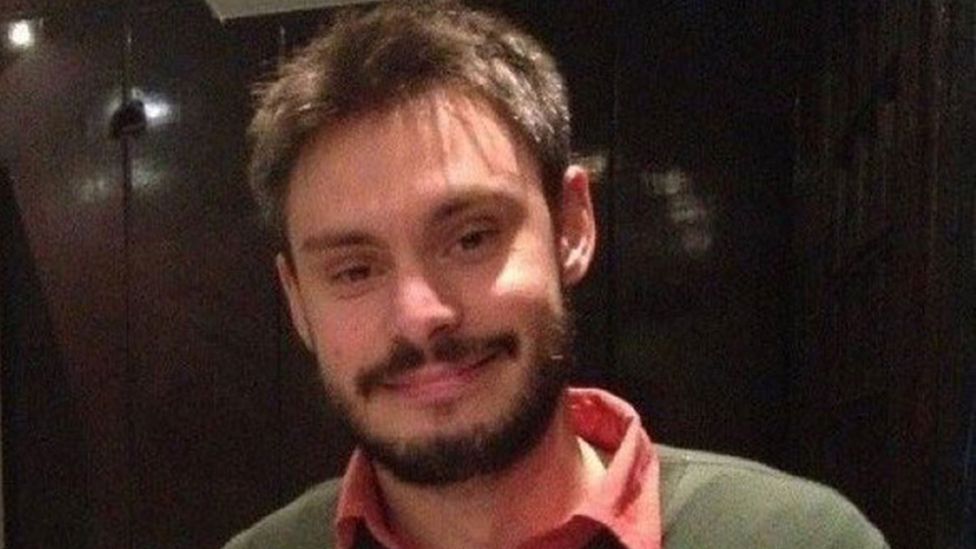 https://www.bbc.com/news/world-europe-58894878
Regeni murder: Egyptians go on trial for Italian student's murder
By Mark Lowen
BBC Rome correspondent

Published9 hours ago

Image caption, Giulio Regeni was studying for a doctorate at Cambridge when he was murdered
When Giulio Regeni's mutilated body was found in a ditch near Cairo in February 2016, it was so badly disfigured that his mother struggled to identify him.

Five years on, four members of Egypt's security forces go on trial in absentia on Thursday, accused of kidnapping the student, torturing him and killing him.

The Egyptian authorities reject the Italian allegations.

Regeni's parents will attend the trial in Rome, trying to find out what led to his death.

The 28-year-old student was abducted on 25 January 2016 while carrying out research for his PhD at Cambridge on Egypt's independent trade unions. A week later his body was discovered on the road to Alexandria.

Egyptian authorities constantly hindered the Italian prosecution, inventing wild stories behind the murder: a failed drug deal, a botched robbery, even a gay crime of passion.

But Italian prosecutors concluded that the Egyptian national security agency was behind the murder.

They said Regeni had been under surveillance for weeks and reported as a spy by a Cairo street trade unionist. Before he died he was kicked, punched, cut, burned with red-hot objects and beaten with sticks, Rome prosecutors said.

The four defendants - Gen Tariq Sabir, Col Usham Helmi, Col Athar Kamel Mohamed Ibrahim and Maj Magdi Ibrahim Abdelal Sharif - all deny kidnapping Regeni. Maj Sharif rejects a further allegation of conspiring to inflict aggravated injuries and murder.

Image caption,Giulio Regeni's parents, Claudio and Paola, hope to learn the truth from the Rome trial
The murder sparked widespread outrage and a crisis in relations between Italy and Egypt, with the Italian ambassador recalled.

Since then Egypt has dropped its own investigation, with top prosecutor Hamada al-Sawi citing "insufficient evidence". Although Egyptian authorities admitted Regeni had been monitored and betrayed by people he had met, they refused to provide Italy with the defendants' home details.

Italy's ambassador is back in Cairo and President Abdul Fattah al-Sisi's government appears to have faced no blowback at all.

The murdered student's parents, Claudio Regeni and Paola Deffendi, have accused the Italian government of betrayal, by returning to business as normal with Egypt and selling two frigates as part of a large arms deal.

Meanwhile, political opponents continue to disappear. In a report last year Egypt's Commission for Rights and Freedoms said it had documented more than 2,700 enforced disappearances since 2015.

Alessandra Ballerini, the lawyer acting for the murdered student's parents said earlier this year that all of Giulio Regeni's human rights had been violated. Now that a trial was going ahead, they had the "well-founded hope that at least the right to truth will not be violated".